In 2023 the Foundation will celebrate 25 years of serving our community!
Check back frequently for anniversary celebration plans!

Week of Giving Training, March 28, 2023 at 9:30 am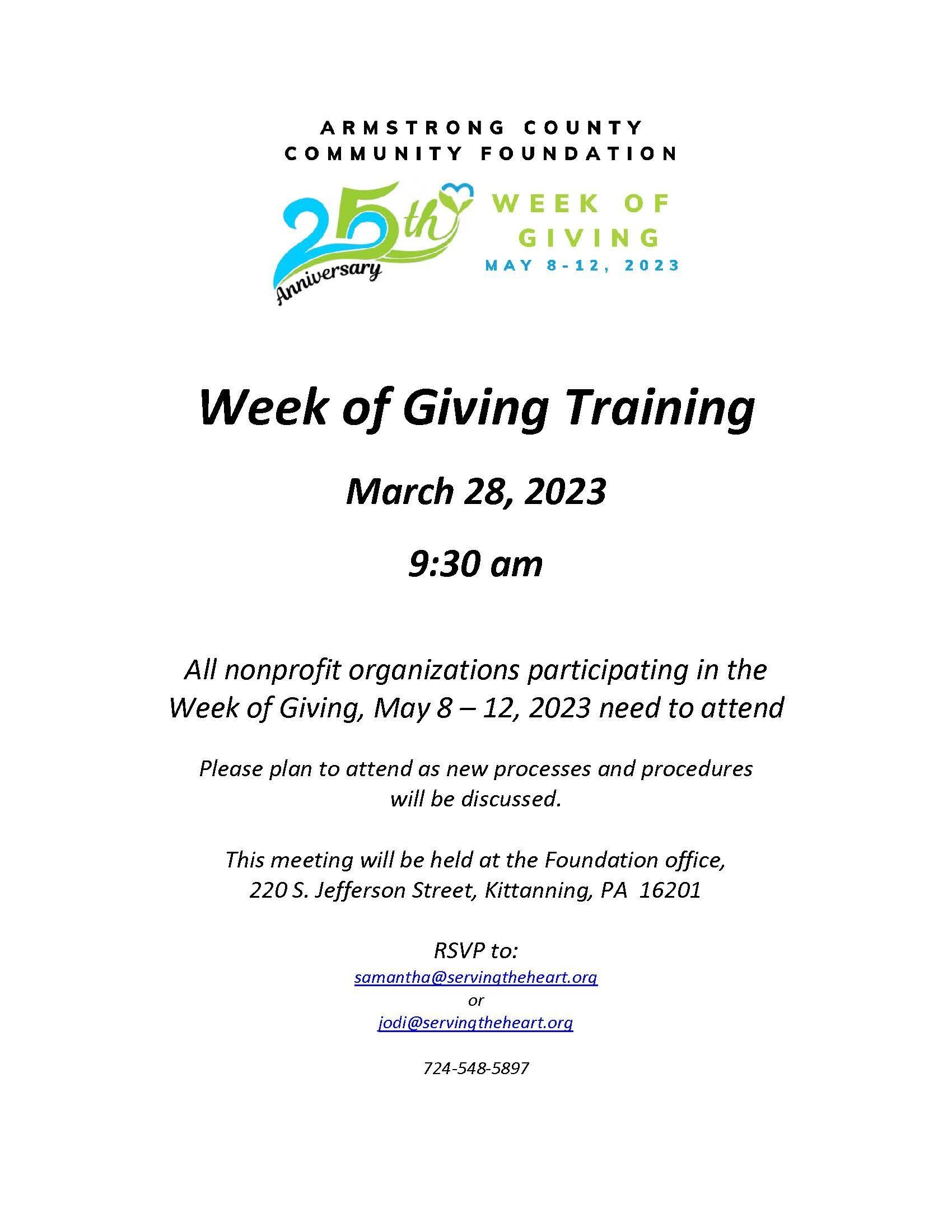 Stay connected for details on our 2023 Golf Outing!
The Inn at Lenape Heights Golf Course
Friday, July 14, 2023
9:00 am registration, 10:00 am shotgun start
Mark your calendars for our Annual Dinner, October 10, 2023!
Be sure to check back regularly to get our latest news updates.
If you want to be in the know about what's going on at our organization, you've come to the right place.