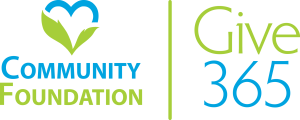 The Infinity and Young Professional Giving Circle were merged and Give 365 was created.
Give 365 is an easy way to support our area nonprofit organizations by contributing an annual gift of $365 ($1 a day) or $52 ($1 per week). These are allocated 50/50 between the Give 365 annual grant fund and the Give 365 endowment fund. 
An important aspect of Give 365 is that half of all money contributed goes into an endowment. An endowment is a way of investing that ensures a permanent source of funds for Give 365 in perpetuity.